Posts: 1663
Joined: Fri Jul 06, 2007 7:11 pm
Location: Gosport, UK
---
I wonder if the letteringon the sail is some sort of comic book type cry of fear.

Hornet 191 Shoestring,
Hornet 595 Demon awaiting restoration
Hornet 610 Final Fling
Hornet 353
---
Posts: 533
Joined: Wed Nov 04, 2009 11:41 am
Location: The much maligned Swindon Town
I think my lad will be helming the Merlin this year. Its probably better to have the fat bloke in the front.

How things change

Steve H
Steve Hawkins

1967 National 12 2383 "Sparkle"
---
Stephen - Desperation Steaks eh?
---
Just got a decent set of second hand sails for the 420, and with a nice weekend of sun forecast thought i would take Jnr out as ther was not too much wind.
In fact the wind was that light (no wind) that Jnr got bored not going very far. But he looked good in his BA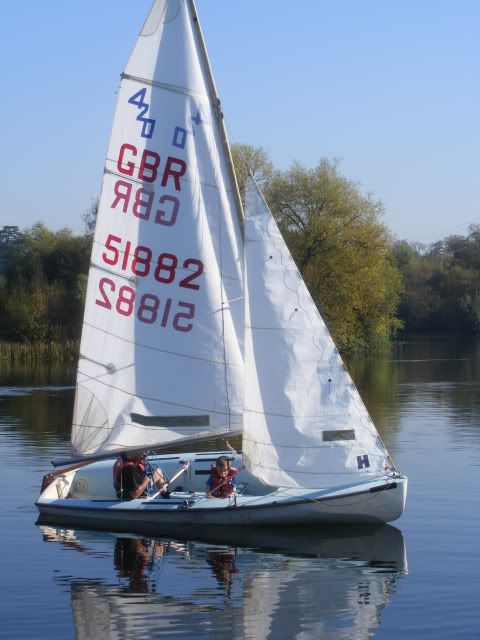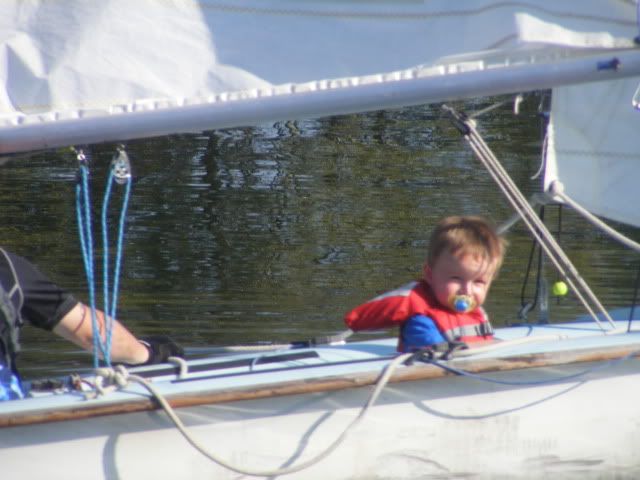 ---