When I moved Torment into the garage 18months ago the first job was to remove the plate slot flanges ready to start splashing on the stripper.
The slot has been open ever since like some gaping laparotomy wound.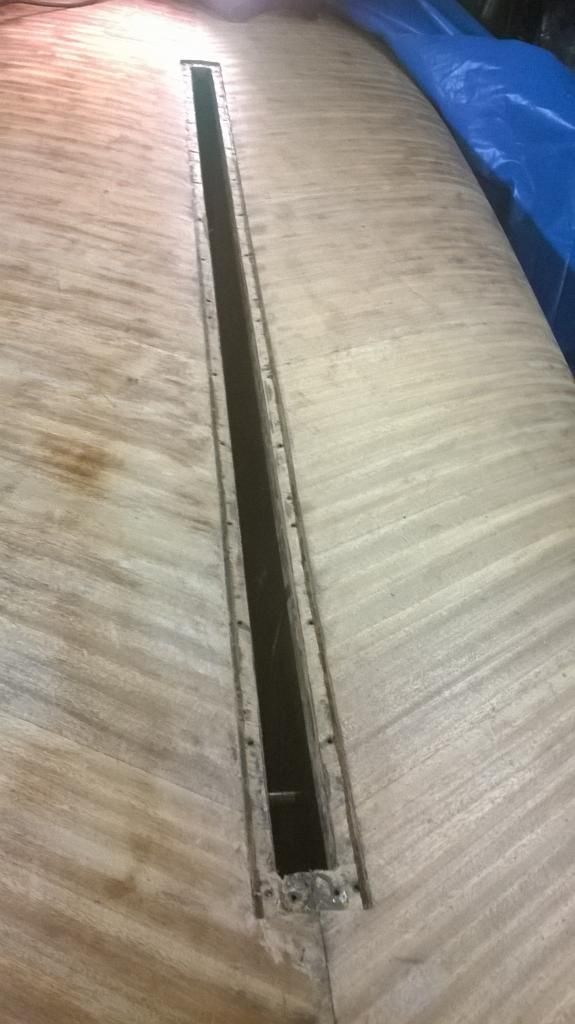 There have been times when with use of inflated inner tube to compress the tufnol sheet liners while gluing them in position, the open slot hs even looked like a laparotomy incision.
At last some decent weather, and with it the opportunity to finally glue in the rest of the lining.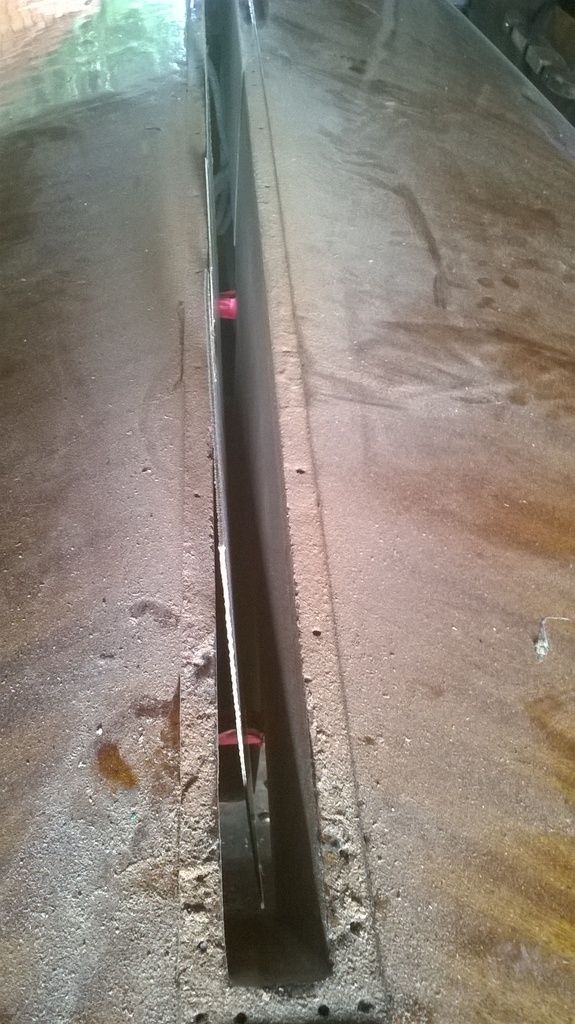 I have pressed two corks (cut slightly oversize) into the plate slot so that the tufnol liner (cut to shape) sits on the corks in just the right position.
Using a miniature "Paint pad" (from B&Q, see previous posting) I have painted in some West system glue, then put the liners in. Easy then to put in a couple of bicycle inner tubes, partially inflate to grip and adjust position, then fully inflate.
Supper, Wine, Final episode of "The Night Manager," Washing up, (got to earn the garage pass) then take the tubing out before any stray glue sets hard enough to hold the tube in forever. Dried hard overnight.
Ready at last for closure. New flanges from folded offcuts of RIB "elephant tubing".Stainless steel polish on the battens and screwed into position.
Ta Da.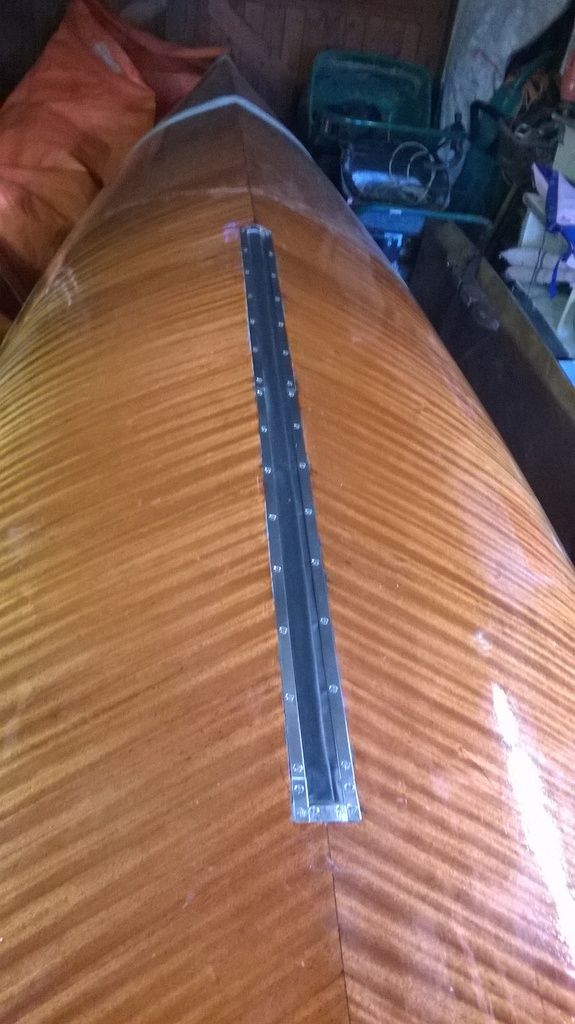 Actually I think it's going to be a bit to tight; On a drop centreplate the leverages are adverse. Will need to re-do it if so, but that will just be a lot of fiddly screws.
The work is done, next stop fitting out