I confess I have a poor excuse for non attendance at the national rally (Family commitments and financial restriction) and am glad to see what a good event it was.
Interesting new rules there at the AGM. Nice to see some genuinely attractive designs will be coming through. I thing the Contender and Phantom both look like exciting prospects.
Will there be a full report to follow full of gossip and rumour? Who won the Special prizes, what was the boat you would all take home?
The week-end had a nice silver lining however. The wind was just right for a first decent test run and launching of Torment. A steady force 2 SW breeze allowed a safe launch even heading into the wind. Anything more brings waves such that I must go in up to my neck to launch and than Capsize the boat while I run the Trolley up the beach!
All the pics are here...
http://s225.photobucket.com/user/michae ... t=3&page=1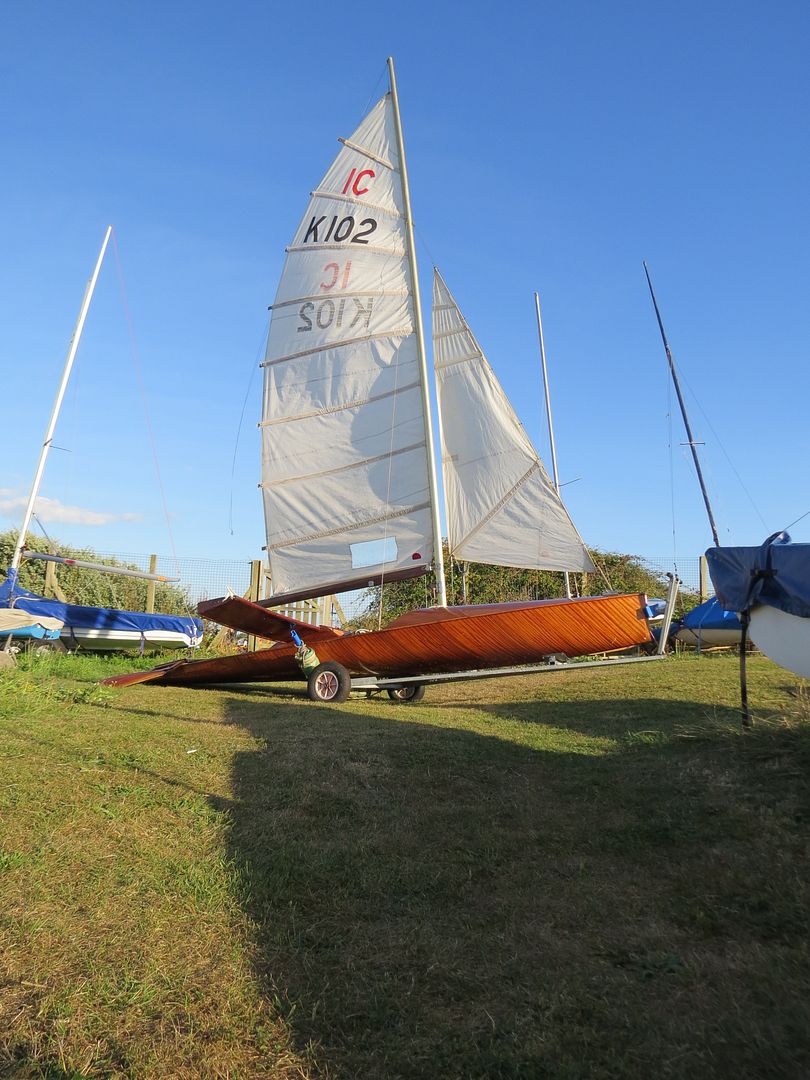 Ready to Go...