I mentioned last year that I had a bump at Bosham. Reaching along the startline when a YW dayboat ambled across my path. In the ensuing panic, my bow sufferred a direct head on blow and the rubbing strip was lost...
This is the state of my "nose" after tidying up and debriding the damage. As can be seen it is a tight curve.
I have tried steaming a number of different pices but they all snapped or buckled before I had even got to 90'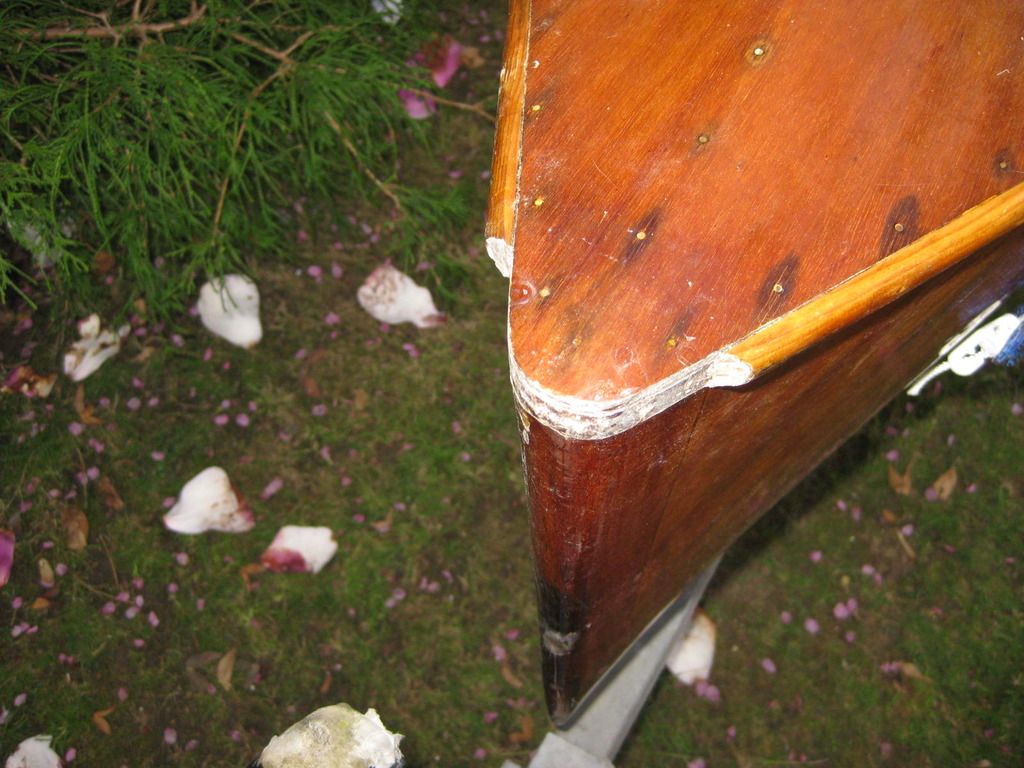 Only one thing for it: Search my wood pile for a grown piece of wood...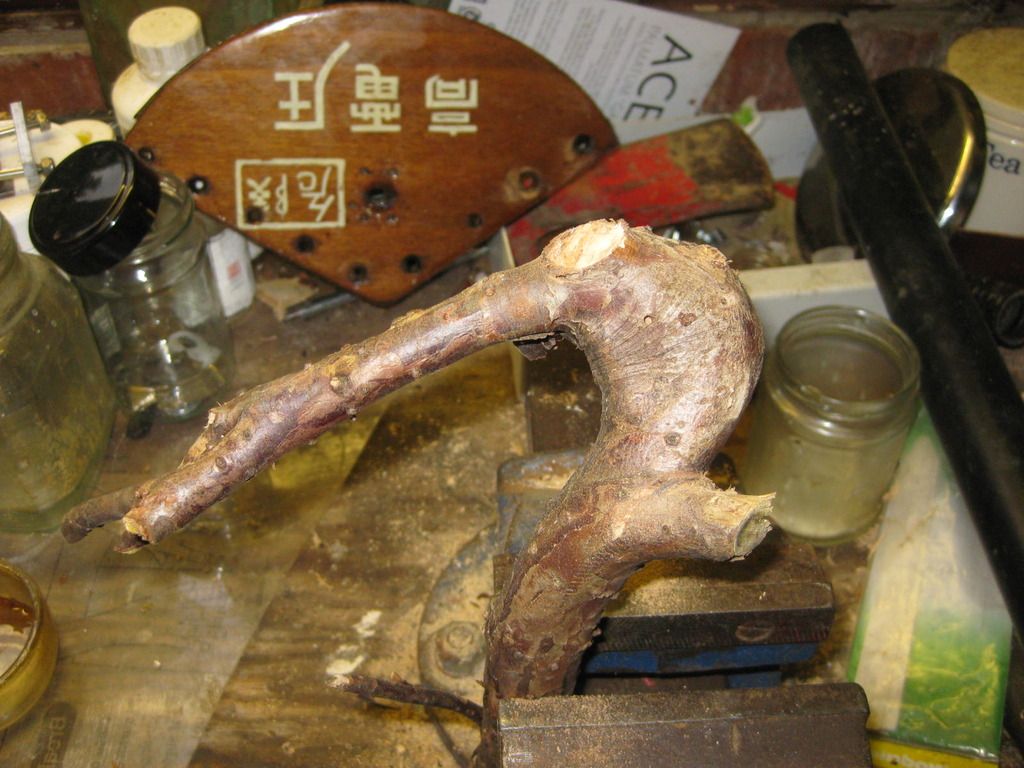 Much whittling and sanding later I have a new, but slightly lumpy nose job, with grain in the right orientation so as not to split (like the old one did.)
Next stop is concert the mast step to fixed and get the centreplate repaired. On the water by Easter??!!