Unlike Landrover BAR my own (Honda Jazz BORE) does not have Squillions to keep it afloat. I introduce to you "Moonshadow" IC10 K203



Brigg's Other (Really?...) Extravagance, (BORE) is now hiding in the Dinghy prk waiting to be "Introduced" to SWIMBO. This will be a careful exercise more delicate even than the Anglo-Russian politics of introducing Chi Chi to An An. (Those who recall this event may remember that (like my own aquisition) they "didn't get on."
Like BAR however my (now) 2 boat campaign will probably be underprepared for the Worlds. The plan was that I would do all my training in Moonshadow after giving her a spit and polish, and save Torment for the main event, being a little fragile to put up with too much capsize drill in my preparation
It is time really that I "outed" myself and Ed in our World domination intent. With the next Worlds based in UK not likely until well after we collect our pension and new Hips, this years event in Pwllheli
So here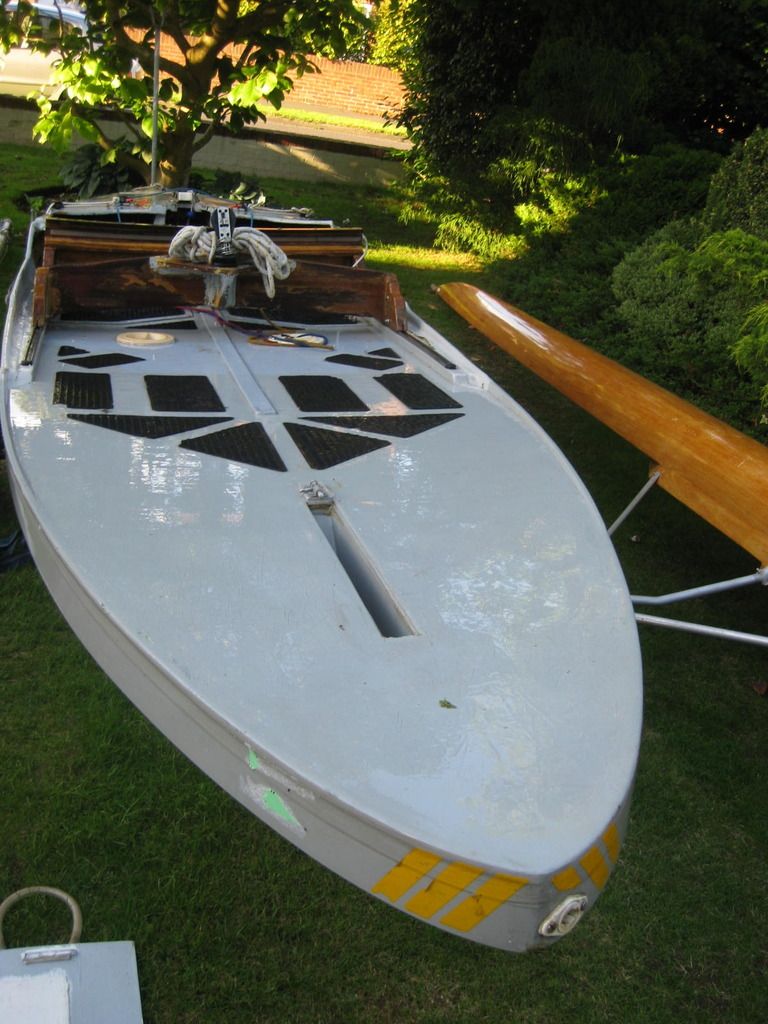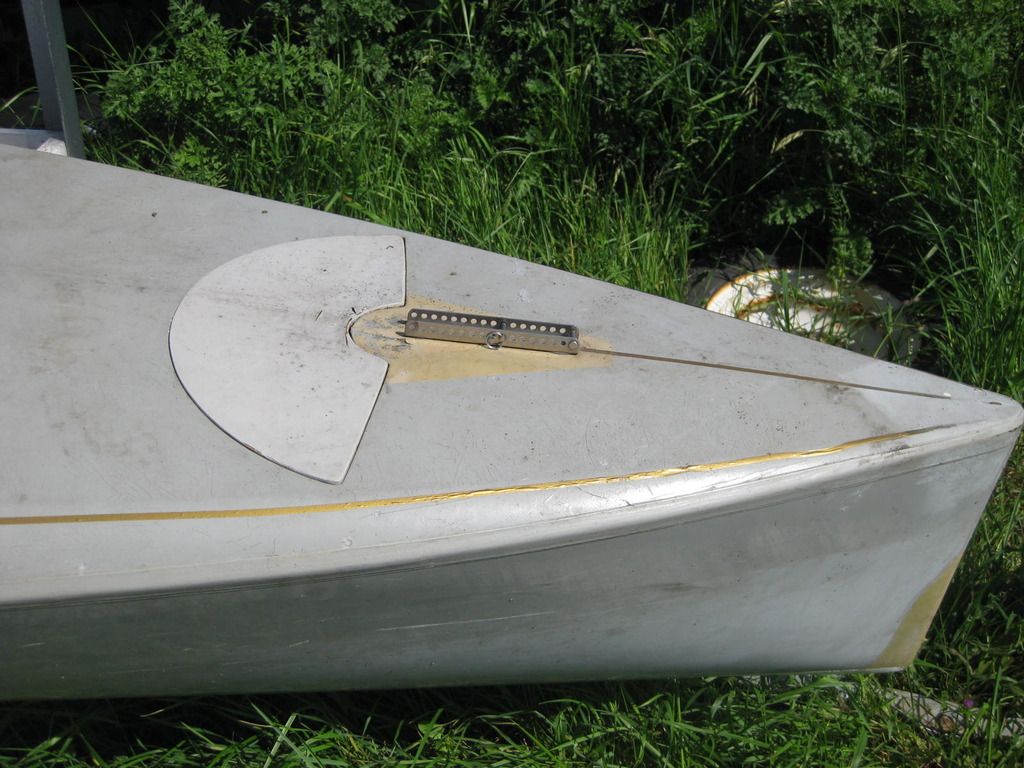 ...is Moonshadow...being cleaned up. The cover has responded well to treatment with "weed & Feed" and I hope a coat of new waterproofing will do well.
Any advise on what to do on the topsides. Lots of crazed Gel Coat here. Will probably need some Epoxy paint?
The Full set on the file is here...
http://s225.photobucket.com/user/michae ... t=3&page=1