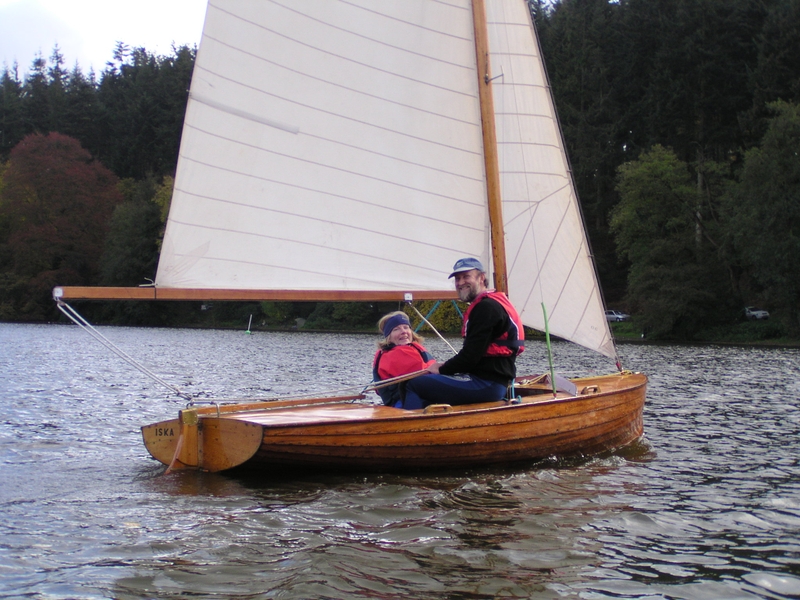 We define these dinghies as those designed and built using traditional boat-building construction methods. Most were built in the period from the beginning of the century up to the 2nd world war (and some just after).
They are typically made with solid wood hulls, constructed with rivet and nail but no glue. They would have originally had wooden masts and cotton sails. These days, many of the wooden masts have unfortunately been lost and there are few sailmakers prepared to work in cotton, but a few of the boats remain as examples of the incredible workmanship used to make these boats.
Best examples of a vintage dinghy would include Uffa Fox built 14's, early Holt built Merlins, Wyche & Coppock Rockets and many early Nat 12s.
Vintage dinghies are made using clench pin or copper rivets holding solid wood planks around steam bent ribs. The planks can be thin double-skin planking such as in this beautiful International 14 from 1946.
Or clinker construction using solid mahogony seen here in this Merlin (No6 – Iska) designed and built by Jack Holt just after WW2 in 1946.
Or this Merlin, Gently no 16 which was Jack Holt's own championship winning boat
The Plymouth Dolphin Dinghies were made to an american design in the 30's and 40's in Plymouth. They were made from solid clinker planking of whatever wood they could find cheap at the time. The planking is thick (up to an inch) and they are heavy…..but don't they look beautiful.
The Tideway dinghies are not so old, but still made using the traditional techniques and solid wood. They look beautiful and they sail in the cvrda vintage wing.
In addition we now extend the definition of the Vintage Racing Dinghy Wing to include National 12s and Merlin Rockets built before 1955 and constructed from glued plywood.